Acilux® is a ESG glass with a good resistance to heat, the tempering glass surface is very solid and scratch-free.
The velvety surface of Acilux® combines a high transparency with a nice dispersion effect. Transparencies and reflects create a lively atmosphere.
Acilux® lives on light. Transparency and reflection create a lively atmosphere, giving the surroundings a gentle lightness. Acilux® can be used in the kitchen area as a worktop or wall covering or as an element of interior design.
Acilux® is available in a wide range of colors (30 nuances standard) from sober to brilliant and trendy colors. On request and with surcharge can be also realized other RAL or NCS colours.
The glass can be further embellished by a fine decoration, Acilux® Pisis. The decoration Pisis can be integrated on a surface Acilux® Extrawhite, enameled in one of the standard colour collection or on a silvered Acilux® surface, in the thicknesses of 6mm and 12mm.
Contact Galvolux
Do you want to know more about
Acilux
?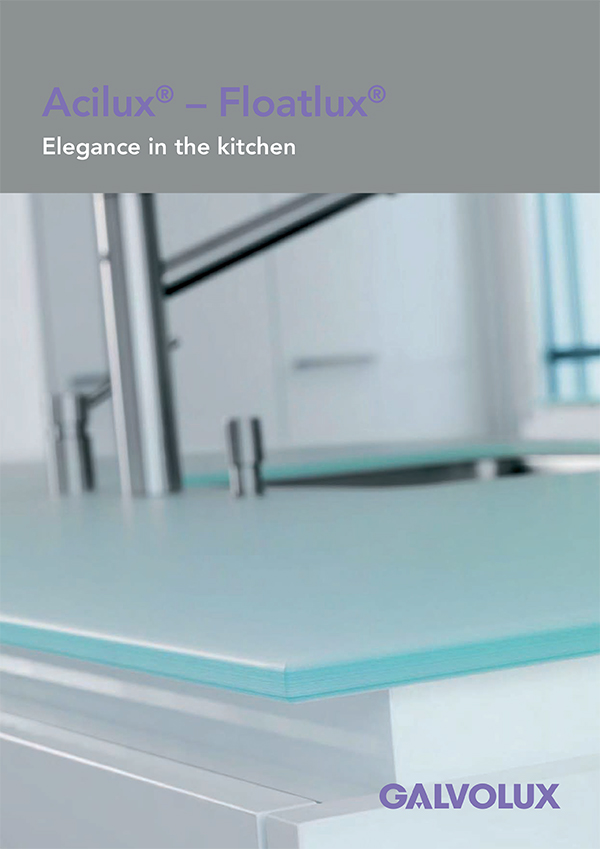 Acilux - Elegance in the kitchen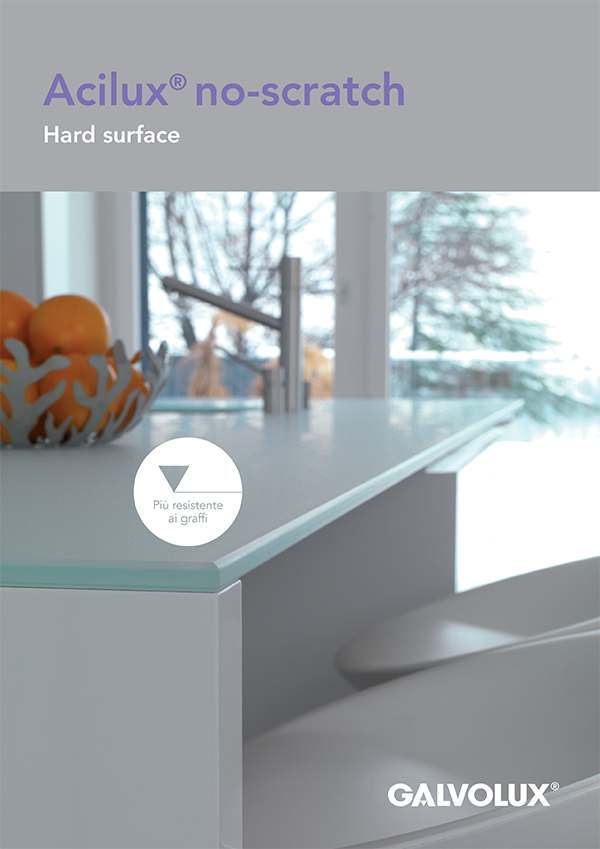 Acilux no-scratch - Hard surface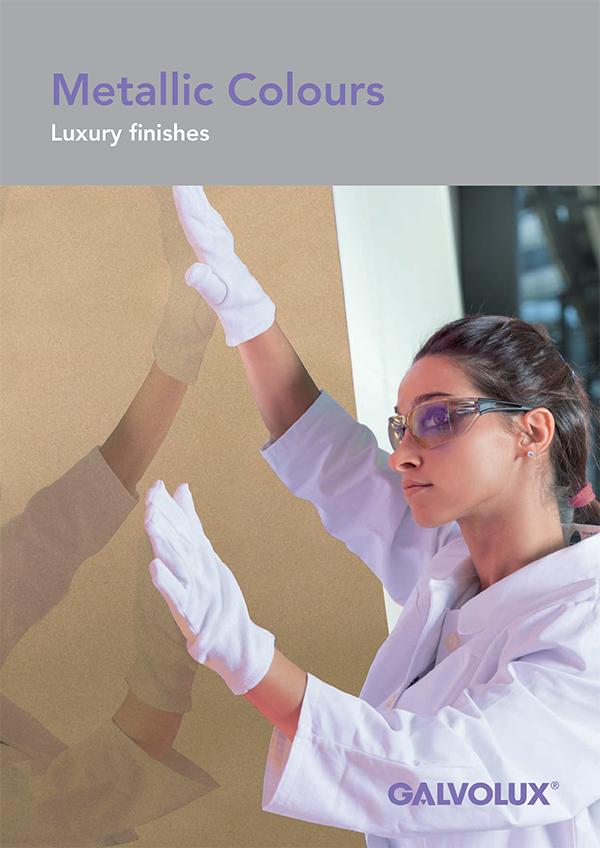 Metallic Colours - Luxury finishes