Galvodeco® stands for printed glass.
The glass can be digitally printed with colored pictures or motives, can be partially mirror silvering, specific parts can be covered and combined with retro illumination.
Galvodeco® can be used equally as a glass surface or as a design element. Thanks to its qualities Galvodeco® allows to realize space divisors and wall decorations.
Patterns, textures of fabrics or any other flat elements can be reproduced on glass, fulfilling the wish for quality and individuality.
Galvodeco®, as the combination of the natural material glass and the innovative print technology, is the answer to highest requirements in design and aesthetics.
Contact Galvolux
Do you want to know more about
Galvodeco
?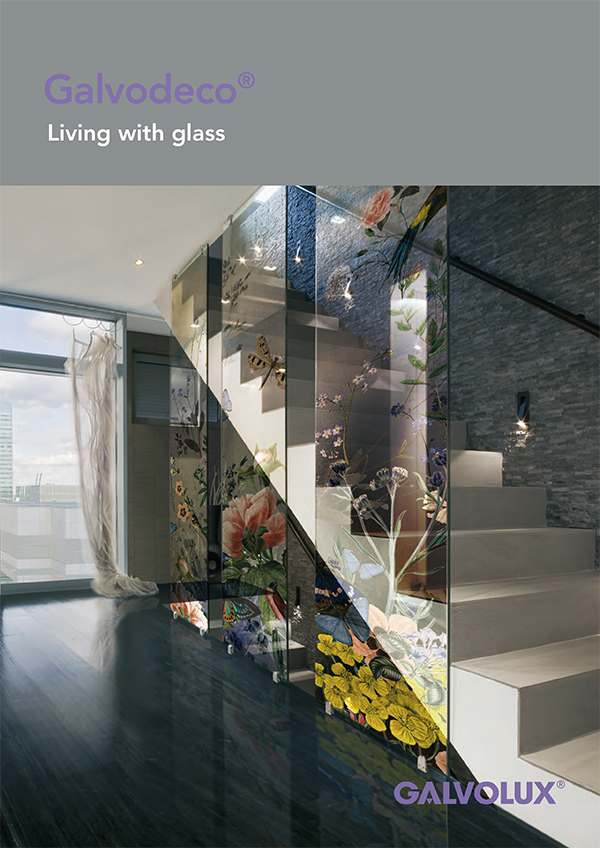 Galvodeco - living with glass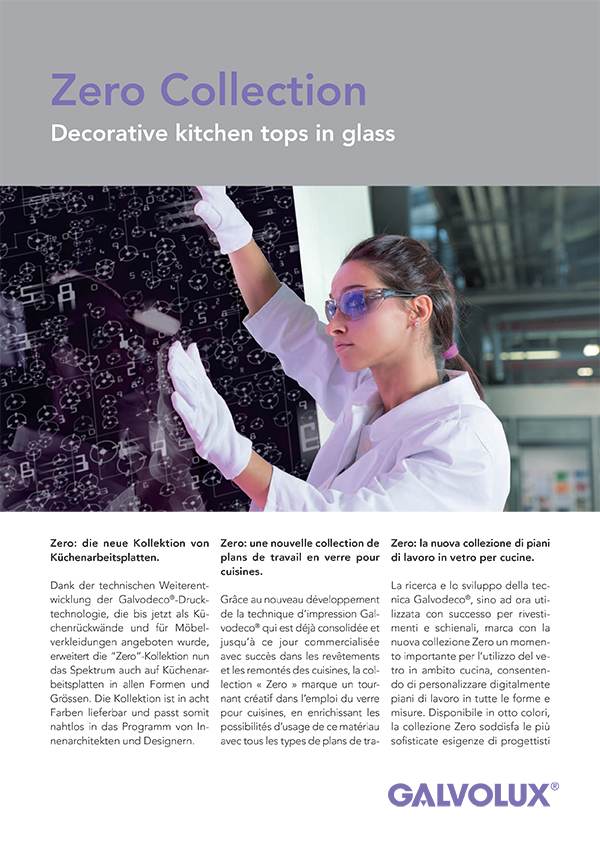 Zero Collection