SAFETY FIRST by GALVOLUX
In recent years, the safety regulations for the use of glass products in construction and interiors have become stricter. This is to prevent and avoid exposing people to potential risk situations.
The main aim of "Safety First by Galvolux" products is to protect the health and safety of consumers.
The products in the Safety First range comply with the latest national and international certifications that regulate the marketing and use of glass products for interiors.
Galvolux recommends the exclusive use of safety glass for furniture and showers in order to prevent possible personal injury if the glass breaks.
All glass used in the Safety First Mirrors programme is tested, certified and assigned registered trademarks:
- GSD – Galvolam Safety Doublemirror
- QSD – Quality Safety Doublemirror
- TSM – Tempered Safety Mirror
GSD complies with product standard EN 14449
QSD complies with product standard EN 14449
TSM is manufactured in accordance with product standard EN 12150
Galvolux GSD - QSD - TSM mirrors are guaranteed to be durable, require no special maintenance and are as clean as a conventional mirror.
Currently, no Galvolux competitor has developed products equivalent to QSD.
QSD is an internationally patented and registered technology and therefore cannot be reproduced by other manufacturers of double mirrors.
Contact Galvolux
Do you want to know more about
Mirrors - Safety Mirrors
?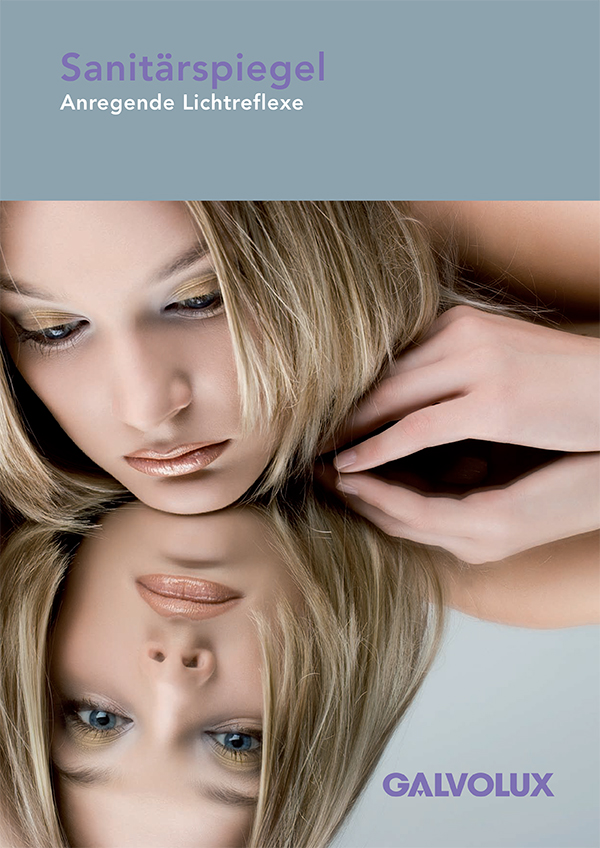 Sanitary Mirrors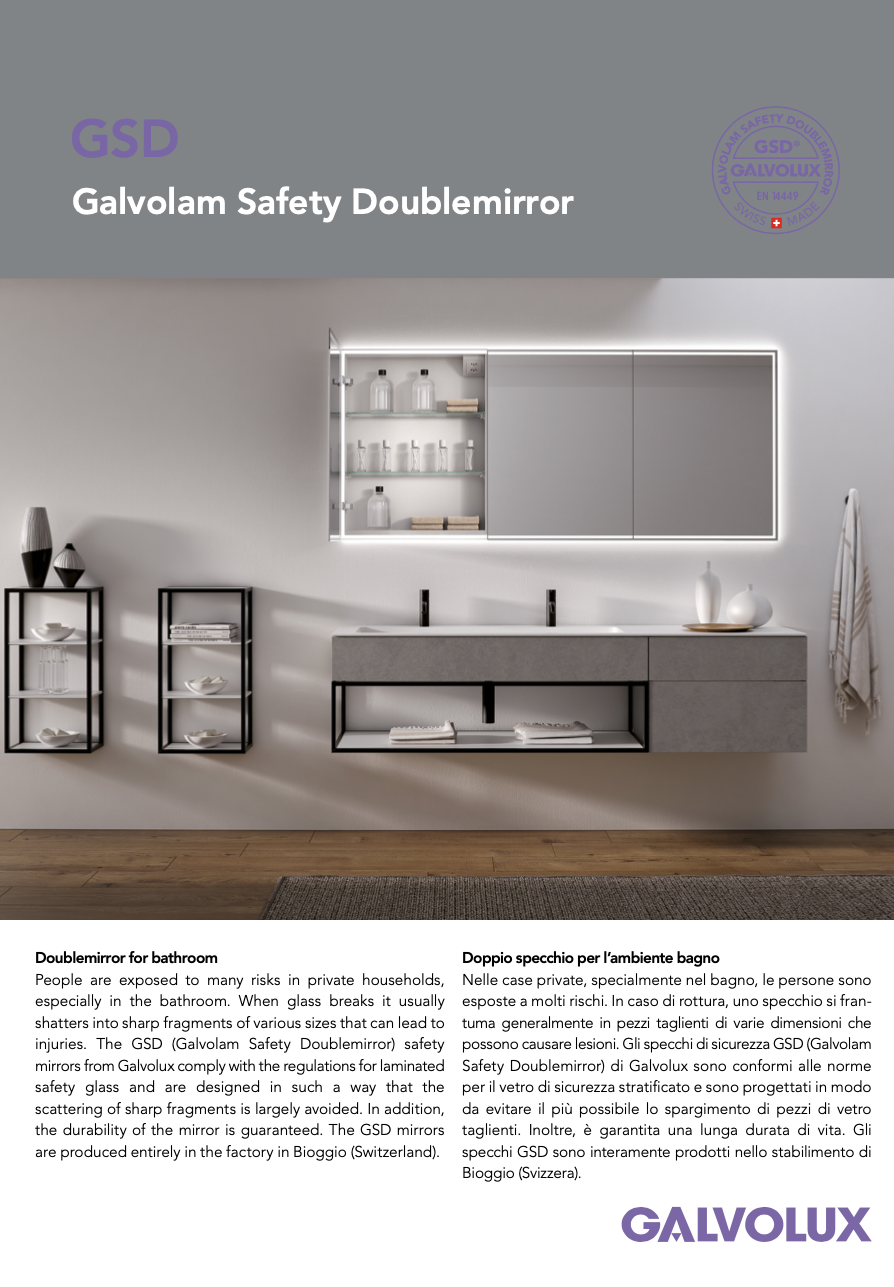 GSD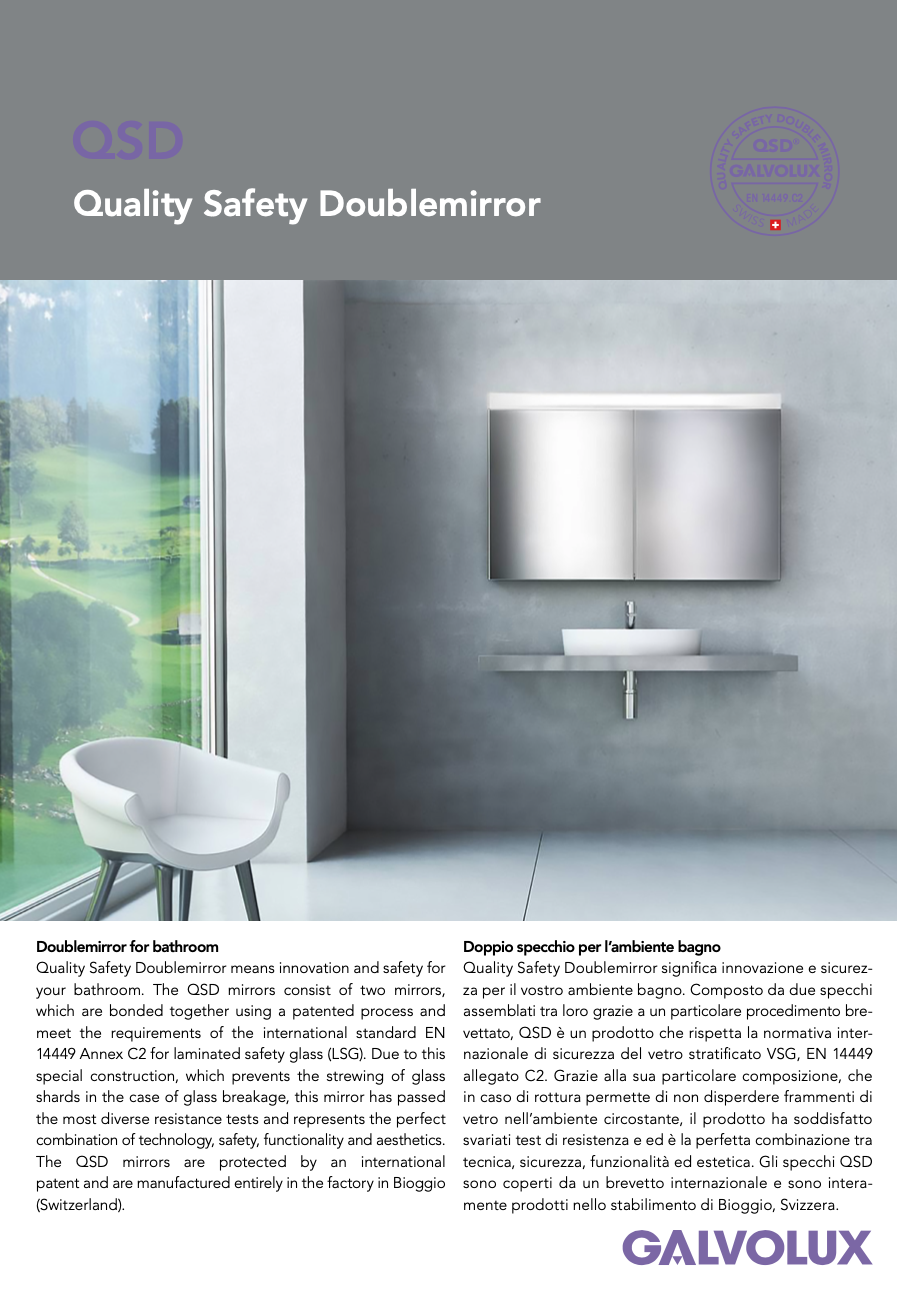 QSD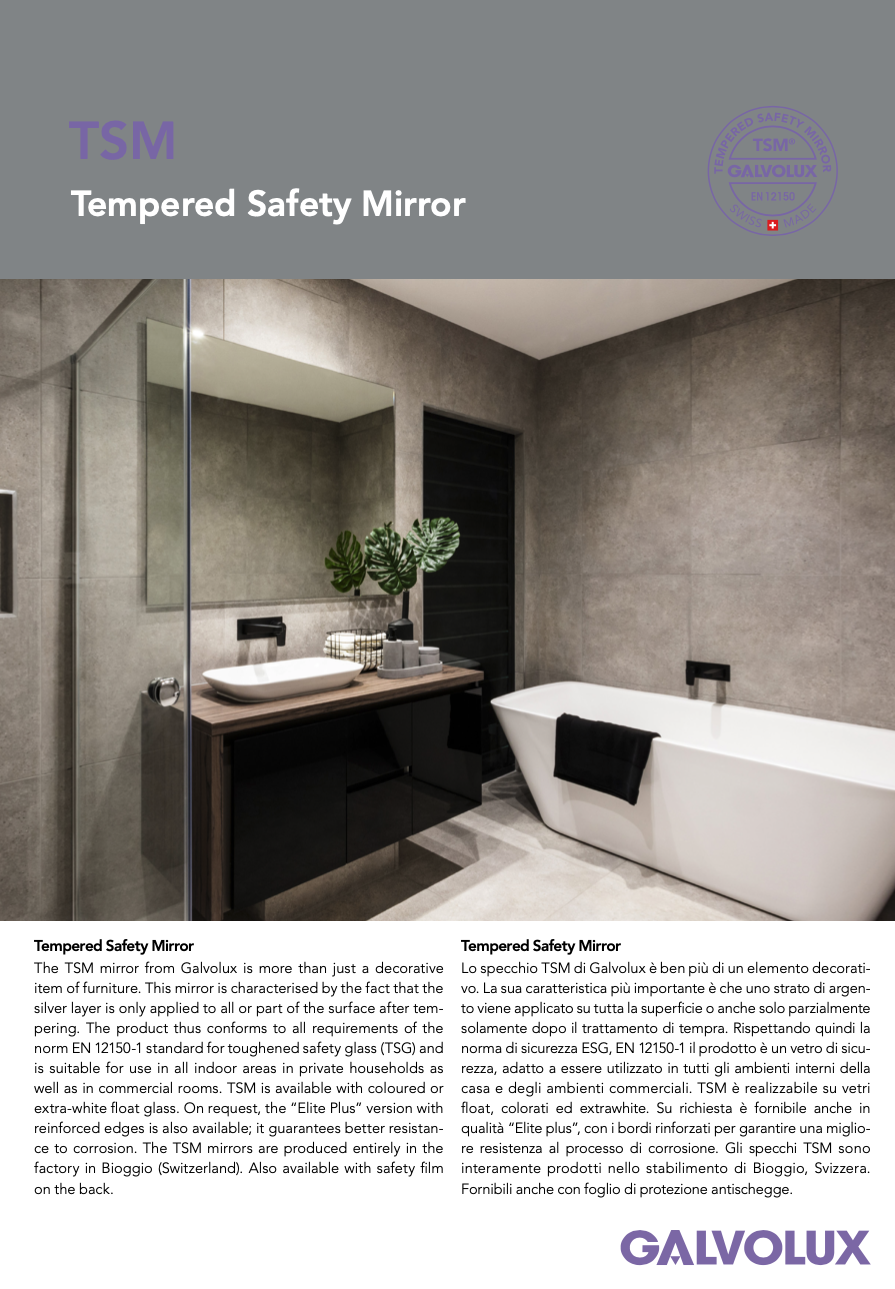 TSM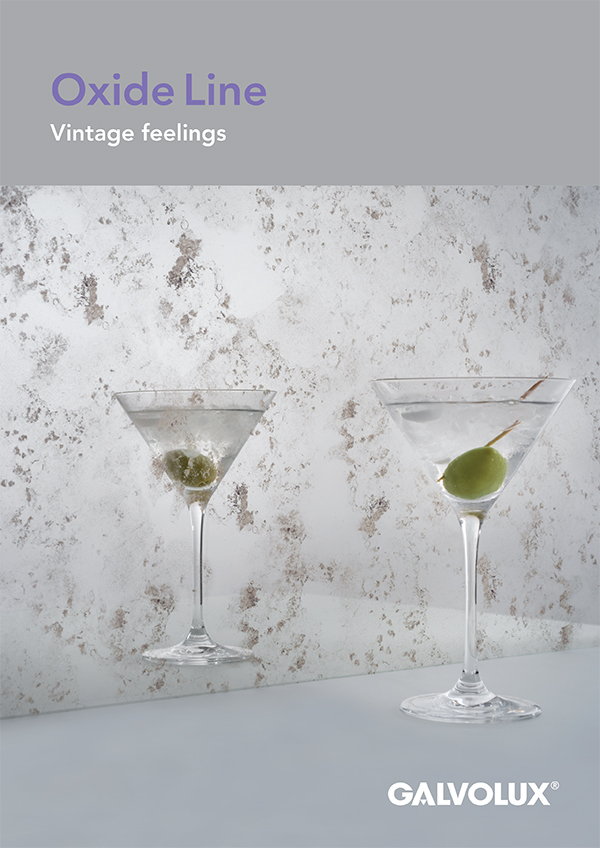 Oxide Line