Outdoor automatic sliding doors
The vast range of outdoor automatic sliding doors offers optimal access solutions for individual aesthetic and security requirements.
Galvolux is able to install automatic sliding, hinged, fire-resistant and security doors.
Doors are opened and closed by innovative systems that not only guarantee an unobstructed passage but also generate energy savings.
Galvolux offers you the perfect solution for all types of access, in public and private sectors and for hotels, industry and hospitals.
Field of application:

Contact Galvolux
Do you want to know more about
Straight, radial, telescopic and angled sliding doors
?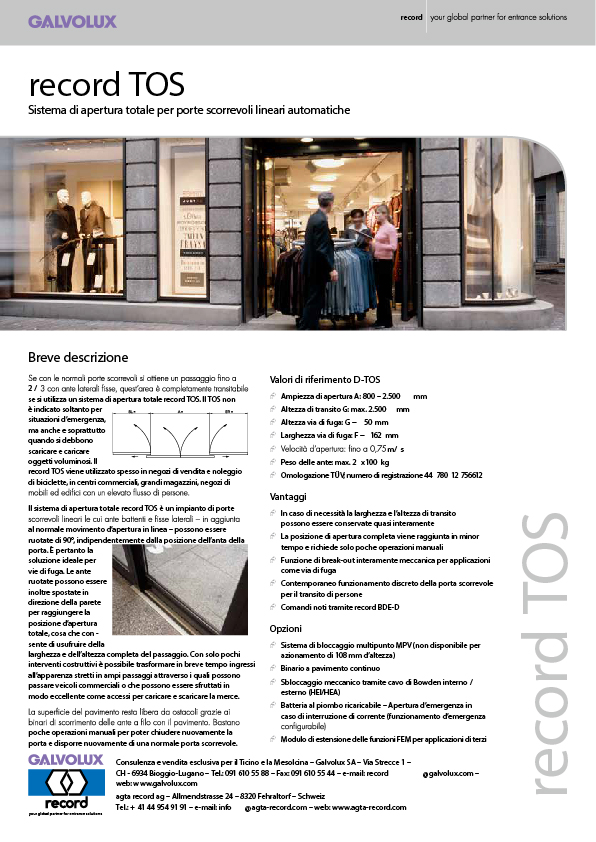 Record TOS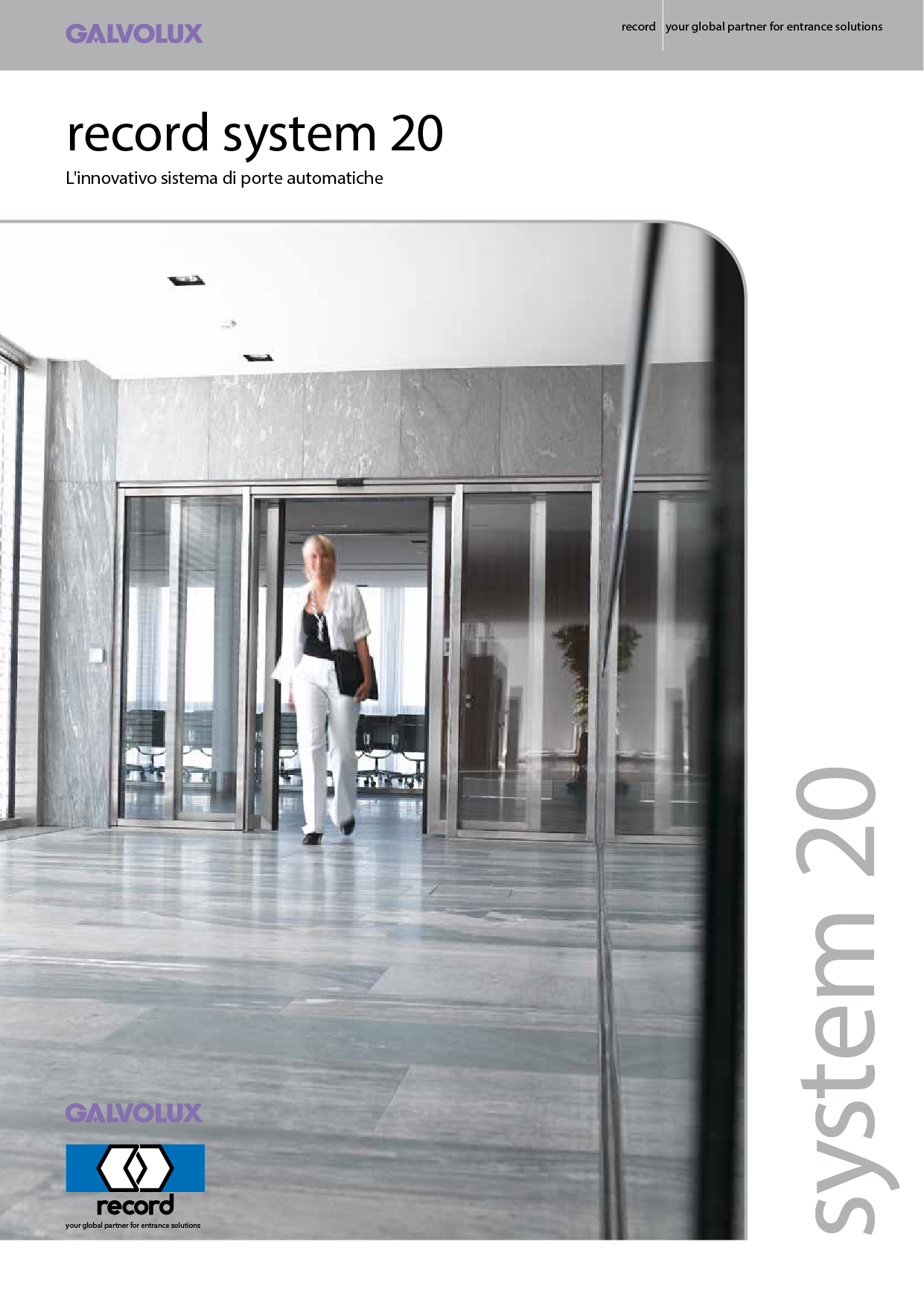 Record system 20