19 November 2019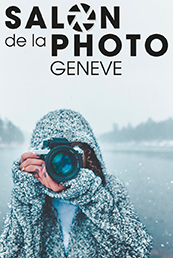 "Salon de la Photo" in Genève
The new and sophisticated digital printing techniques on glass Galvodeco® by Galvolux were presented last weekend at the "Salon de la Photo" in Genève with great success.
A large number of professional and amateur photographers, as well as people interested in the world of photography had the opportunity to experience at first hand the beauty of the new Galvolux glass collections Acilux Shine extrawhite and Floatlux extrawhite.
Images in a very high photo quality were selected by professional photographers, proposed on glass, color and black and white, with opaque surfaces for interior design applications, and translucent for backlighted surfaces.
01 November 2019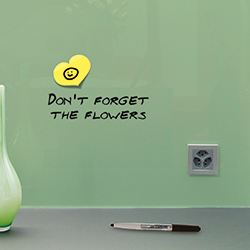 Galvoboard ® & Galvoboard ® H
Galvoboard® by Galvolux is a magnetic glass panel that meets your creative furnishing needs, whether you are planning an office, a conference room, a restaurant, a kitchen or simply a children's area. The glass surface can be 100% personalized and, thanks to the hardening process, complies with the safety glass standards. Select the shape, dimensions, color or file to be printed. Galvoboard® is a product with which you can permanently guarantee your individual design.
In the hanging version Galvoboard® H is available with fittings for wall mounting.
24 October 2019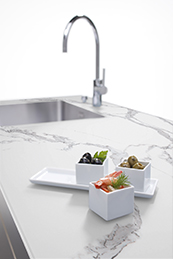 Pietre e Marmi Galvodeco® Collection
The Galvodeco® by Galvolux processing technique enables a high and realistic image quality in the reproduction on glass of the finest marbles and stone slabs, which are normally used in the furnishing of private and business premises. The decors of the collection can be realized on a glossy Floatlux® or on a semi-glossy Acilux® Shine finish. For a better rendering of the decors, we recommend the use of extrawhite glass.
18 September 2019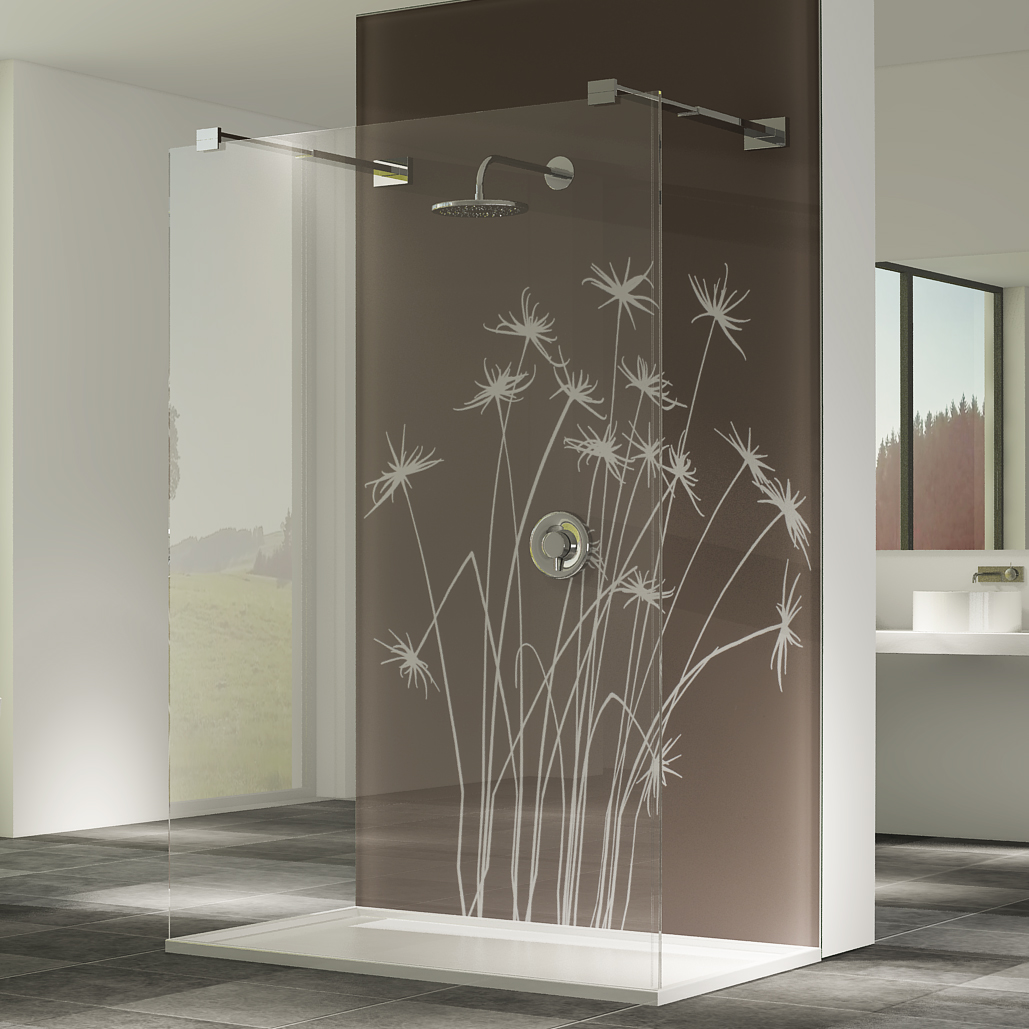 CleanShower®
Finally, the glass for your shower!
No more opaque and corroded glass in the shower already a few years after installation! With GALVOLUX CleanShower® your shower will always be as bright and comfortable as on the first day.
GALVOLUX CleanShower® is the perfect glass for humid environments as it retains its exceptional transparency and lime resistance over time.
The special and durable treatment of the GALVOLUX CleanShower® glass guarantees an exceptional, constant and long-lasting resistance to corrosion and limescale deposits. In particular, the transparency of GALVOLUX CleanShower® in its extrawhite version is far superior to all other corrosion-resistant glass products available on the market
24 July 2019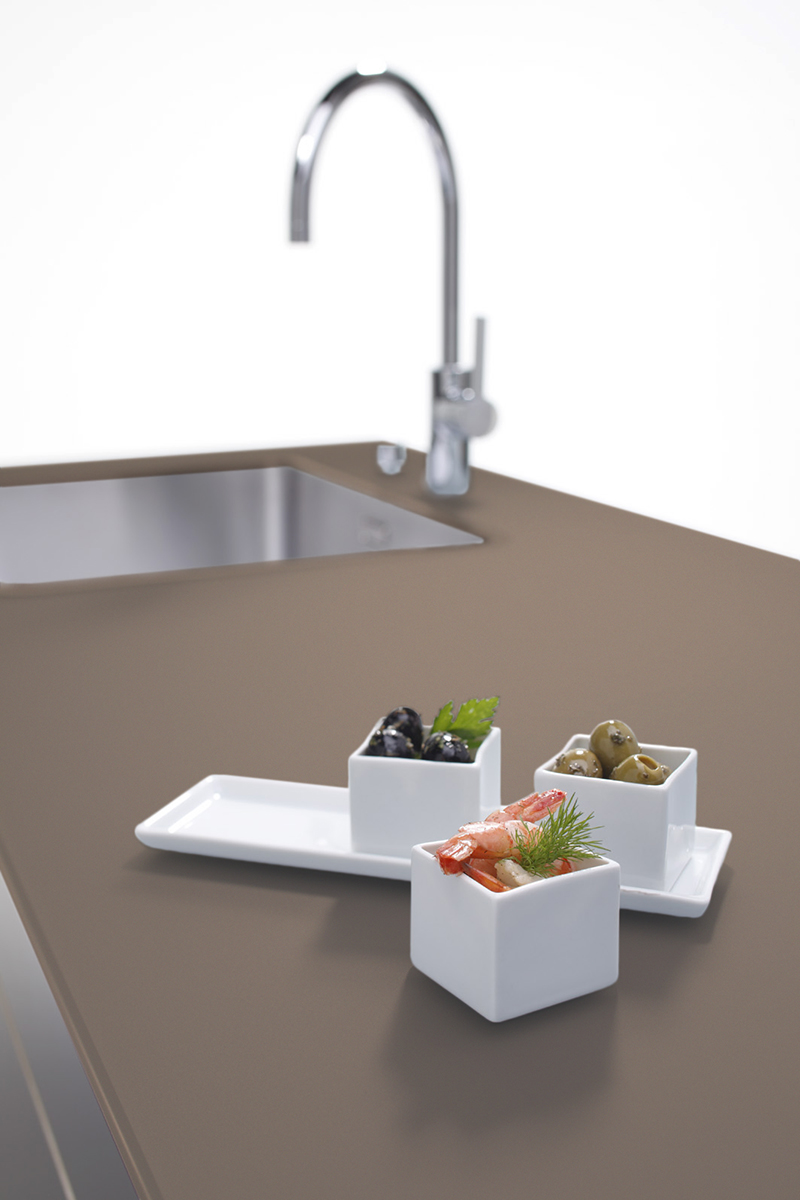 Galvolux Trend Colors
The 20 new colors of this exclusive collection have been created according to the latest market trends and have been specially selected for kitchen furniture and interior decoration.
They are available in enameled and lacquered finish on Floatlux®, Acilux® and Acilux® Shine glass available.
For a better color reproduction, we recommend the use of extrawhite glass.
12 June 2019
Showcases and UV adhesive bonding
Galvolux Showcases in single sheet or laminated glass, with or without aluminium profiles, wherever there's something to exhibit, highlight, and protect. Galvolux guarantees the most suitable solution for all technical, aesthetic and security requirements, in commercial environments or museums.
The anti-glare glass types proposed by Galvolux reduce the light reflection coefficient and increase transparency, improving contrast effects to optimize the presentation of the displayed object.
Ultraviolet adhesive bonding make it possible to obtain invisible joints with a high level of mechanical strength.
07 March 2019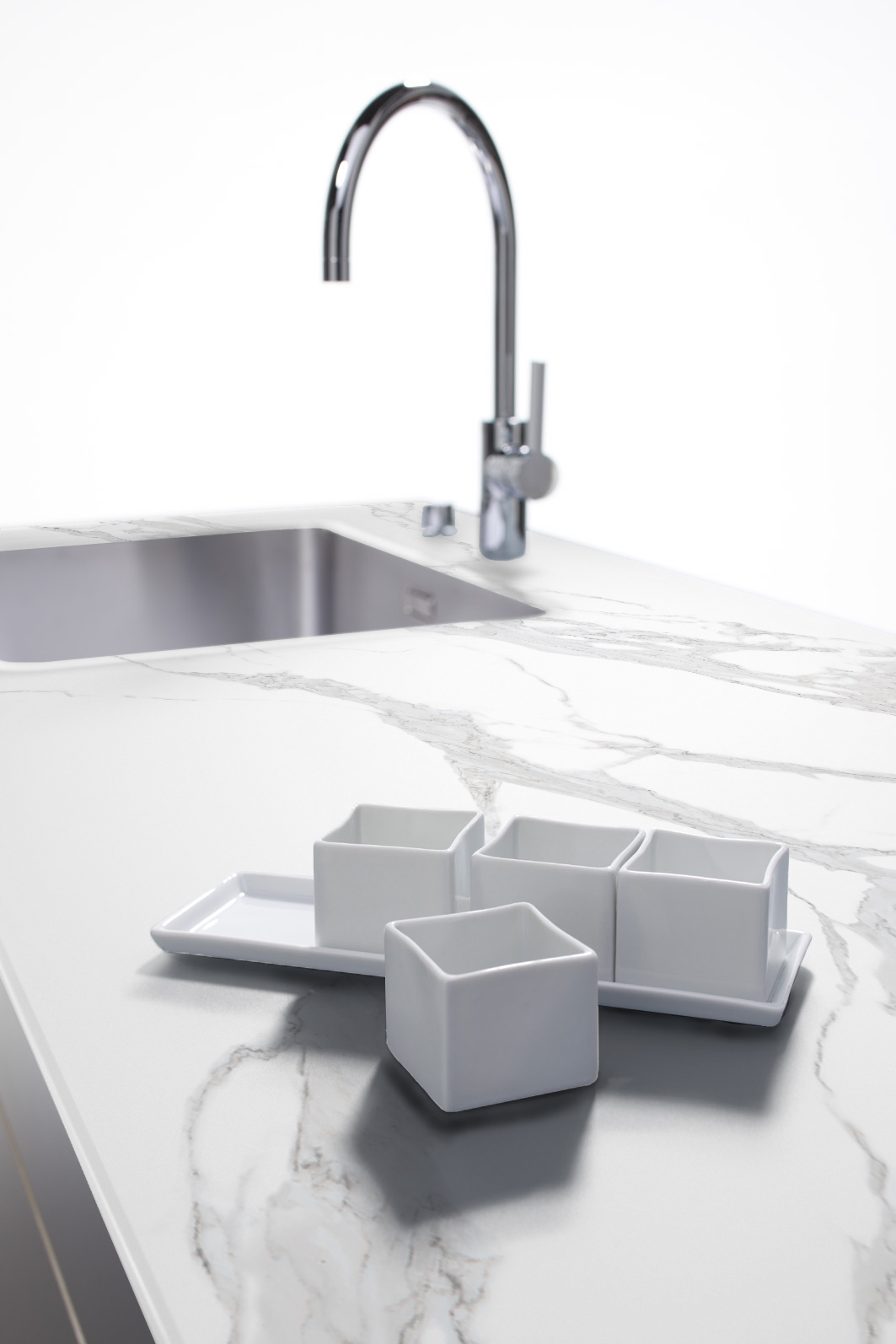 Acilux Shine® - Design and Transparency
Thanks to our continuous research and development, we are pleased to present to you an innovative surface that is visually very attractive and has outstanding functional properties:
This silky gloss surface expands the range of Acilux® and Acilux® no-scratch glass covers and back panels and is particularly suitable for printed and coated Galvodeco® surfaces with brilliant colours. Thanks to its unique transparency and suppleness, its beauty will last a lifetime, is easy to care for and an excellent choice to add a touch of class and shine to your kitchen.
06 March 2019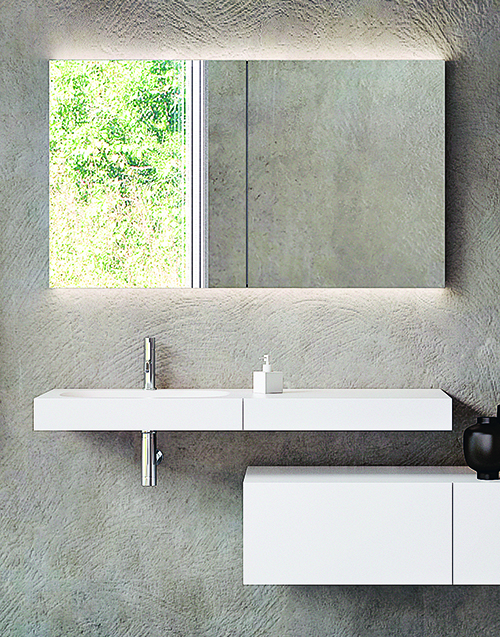 Galvolux Double Mirror Plates
Use the advantages of Galvolux quality for the realization of your double mirrors!
Thanks to a sophisticated technology, the two 3 mm mirrors are joined together with a special adhesive and a good tightness standard is thus guaranteed. Since they are not laminated with PVB or EVA film, they are easy to cut and process.
- Fast delivery from Galvolux warehouse.
- Also available as single piece.
- On request mirror in extra white, for better color reflection and also available in bronze or grey.
- It can be combined in the following mirror variants: mirror-mirror / mirror-etched mirror / mirror-Lacobel / mirror-Galvodeco / mirror-Acilux decor white.
- Size: 650 mm x 1800 mm.
Do you need a double mirror with hinges? We supply double mirrors with innovative Galvolux GS 3000 Soft hinges, available with or without integrated damper and LGA certified.
16 October 2018
Reminder Designers' Saturday 2018
2-4 November 2018 | Langenthal | Location Ruckstuhl
Galvolux invites you to Designers' Saturday 2018; the most important fair of Swiss Design!
Our flagship will be the new glass collection with finish "Stones and Marbles", backlit and/or cover-up.
To represent these elements, three environments have been created that accompany the human being on a daily basis (a shower, a bathtube and a bio-sauna).
29 August 2018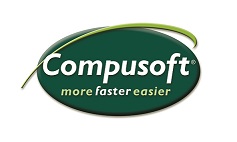 Update Compusoft Winner Design
Planning with the new Galvolux finishes for worktop and wall covering!
Galvolux is pleased to inform its customers that the range with the new 2018 products has been updated on Compusoft Winner Design.
Winner Design is a simple tool designed specifically for kitchen resellers, which allows you to quickly create detailed drawings and quotes.
26 June 2018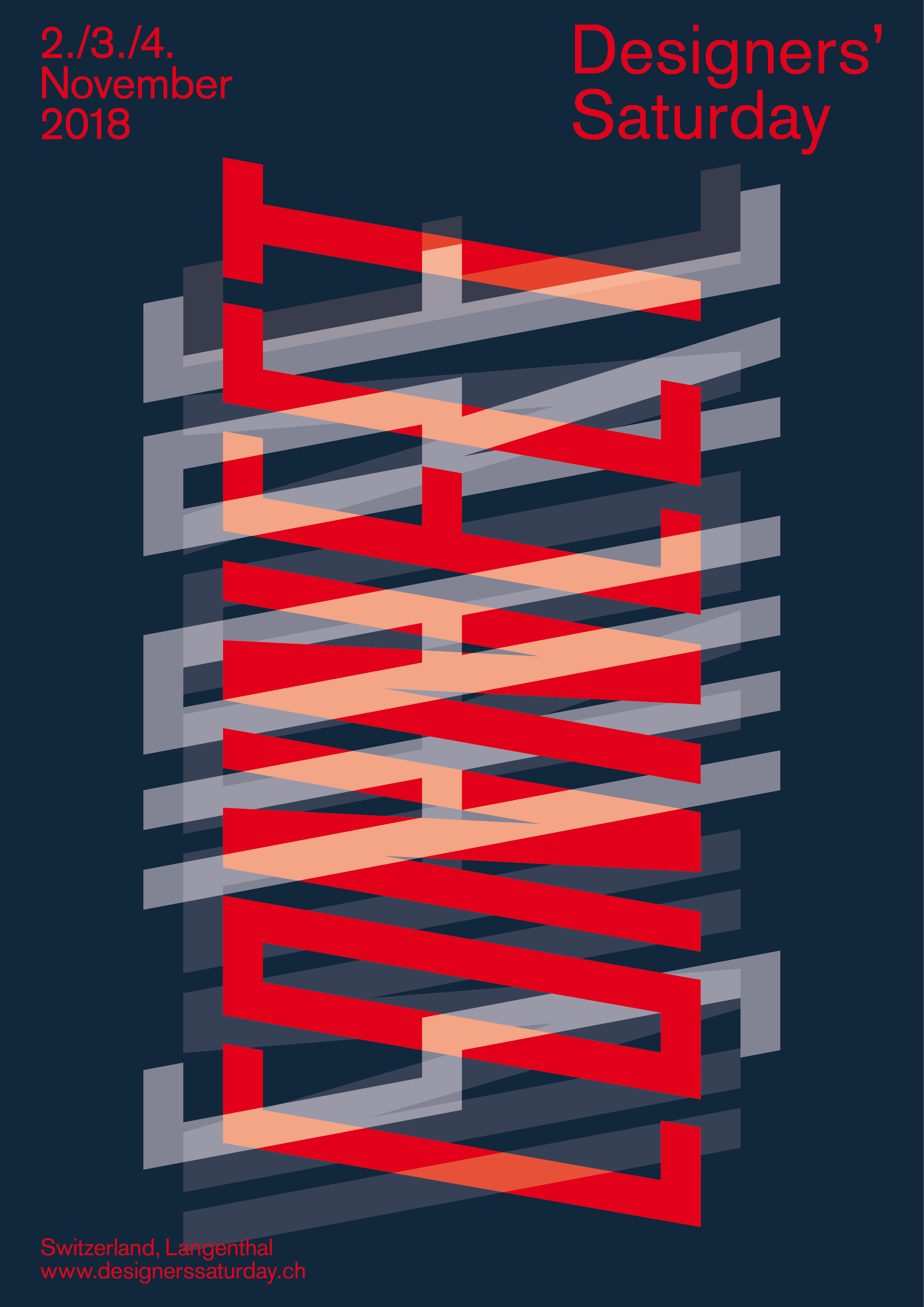 Save the date - Designers' Saturday 2018
Galvolux will take part in the famous Langenthal design event from 3rd to 4th November 2018.
Galvolux exhibition concept aims to explore the decorative synergies between glass and light that arise in a relaxing wellness environment with shower, bathtub and sauna.
27 March 2018
D&B Rating Certificate
The D&B Rating Certificate is the Economy seal of quality and stands for reliability and stability, only two per cent of the Swiss enterprises meet its conditions.
Top rating Companies are characterized from financial stability and highest or high creditworthiness (regardless of enterprise size).
This price confirms GALVOLUX SA as a trustworthy and attractive business partner, with a stable business situation and a very good payment completion rate.
27 July 2017
New Galvodeco Configurator
Galvolux is happy to introduce to his customers a new Tool for the configuration of images.
The new Galvodeco configurator allows the customer to choose and adapt, according to his wishes, the image he wants to reproduce on the glass through the Galvodeco print technique.
In addition to the possibility to select and personalize images from the Galvodeco collection, the customer can upload his own picture and can directly verify whether the quality is sufficient for the reproduction on glass.
06-10 January 2017
Galvolux @ Photo17
We are pleased to announce that from the 6th to the 10th of January 2017 we will be present at the photo17 as "Award Presenter".
The photo is the largest exhibition dedicated to Swiss photography. Every year more than 150 national and a few international photographers exhibit their work inside 5 industrial
pavilions of the Maag Areal in Zurich.
On this occasion we will present six Galvoled panels, with photos chosen by the same jury that awards the "Photographer of the year 2017" and the "Lifetime Award".
For further information, please visit www.photo-schweiz.ch
29 November 2016
Galvolux - Designers' Saturday 2016
In the "References" section are now available some pictures of the project that Galvolux presented at the 16th edition of the Designer 'Saturday.
Several pictures will show you our exhibition project "Antithesis ex idea," focused on the variety of the collection of laminated glass Galvolam® by Galvolux.
05-06 November 2016
The Making of Design
Galvolux SA will participate at the 16th edition of the Designers'Saturday to be held in Langenthal on 5th and 6th November 2016. The exhibition project "Antithesis ex idea", developed by the studio nero.partners SA from Lugano, highlights the versatility of the collection of laminates glass for the furnishing Galvolam® by Galvolux. The Galvolam® collection allows, thanks to its seven product lines, to customize the glass through innovative processes such as laser engraving, or through the use of precious materials such as the sophisticated fabrics from Création Baumann or thin metal grids.
We await you in the exclusive location of the Girsberger company in Bützberg, to present you our new products.
25 March 2016
Zero - New collection for kitchens
Galvolux is pleased to present you an absolute novelty for the kitchen industry, the new pattern collection "Zero" for kitchen tops and splashbacks.
Thanks to the innovative Galvodeco technique the Zero collection is realized on Floatlux® glass in eight trend colors: six sophisticated metallic colors (Gold, Bronze, Copper, Titan, Alu and Carbon) and the more traditional White and Black.
The particular combination of pattern, background color and shimmering light of the Floatlux® glass will confer to your kitchen an elegant and modern look.
12-16 January 2016
Swissbau Basel
Galvolux® shows in Basel several new glass realizations for the kitchen area, furnishing and interior decoration.
You will be surprised for example by the versatility of the glass collection "Zero", the new collection of patterns realized with Galvodeco technology for kitchen tops.
Come to visit us at the "Swissbau 2016" - Hall 2.1 / D93