Corrosion-resistant glass
Finally, the right glass for your shower!
Tired of shower glass that's dull and corroded just a few years after installation? With GALVOLUX CleanShower® your shower will retain all its as-new shine and appeal.
GALVOLUX CleanShower® is the perfect glass for all damp environments, because it maintains its amazing transparency and limescale resistance over time.
It's cleaned with just a soft cloth, water and a neutral detergent, with no need for aggressive products, which might damage the coating and reduce its transparency.
Designed to withstand limescale, it's ideal for the bathroom
We all know: due to water, damp and heat, the glass of shower enclosures and bathroom tiles tend to age and deteriorate over time.
This doesn't happen with GALVOLUX CleanShower®! Thanks to the protective barrier created by a special permanent coating, GALVOLUX CleanShower® is immune to corrosion by damp and remains perfectly transparent and easy to clean.
Its high abrasion resistance prevents limescale deposits and enables the glass to conserve its natural shine and transparency over time.
Field of application:


Contact Galvolux
Do you want to know more about
Corrosion-resistant glass Cleanshower
?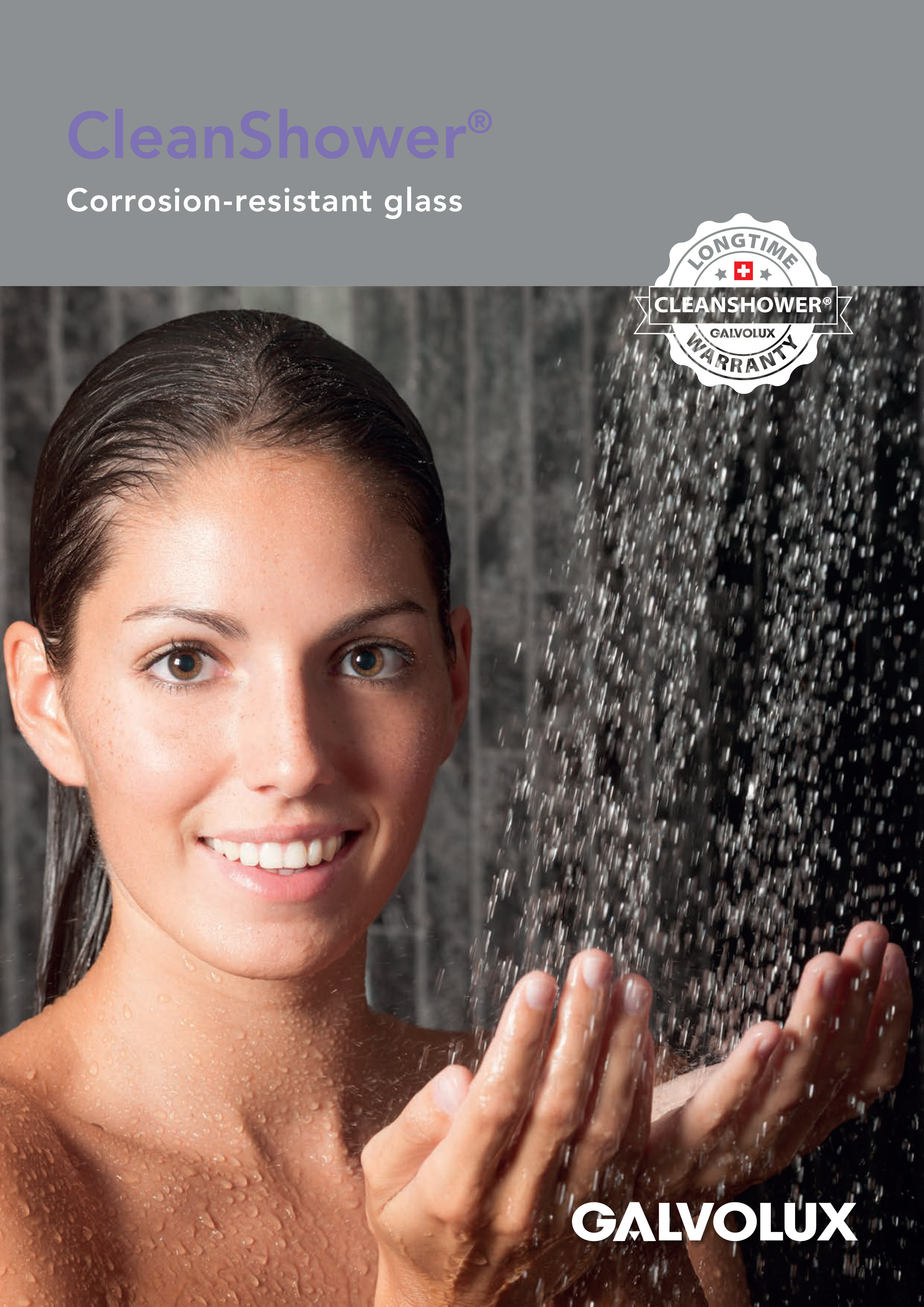 Cleanshower ®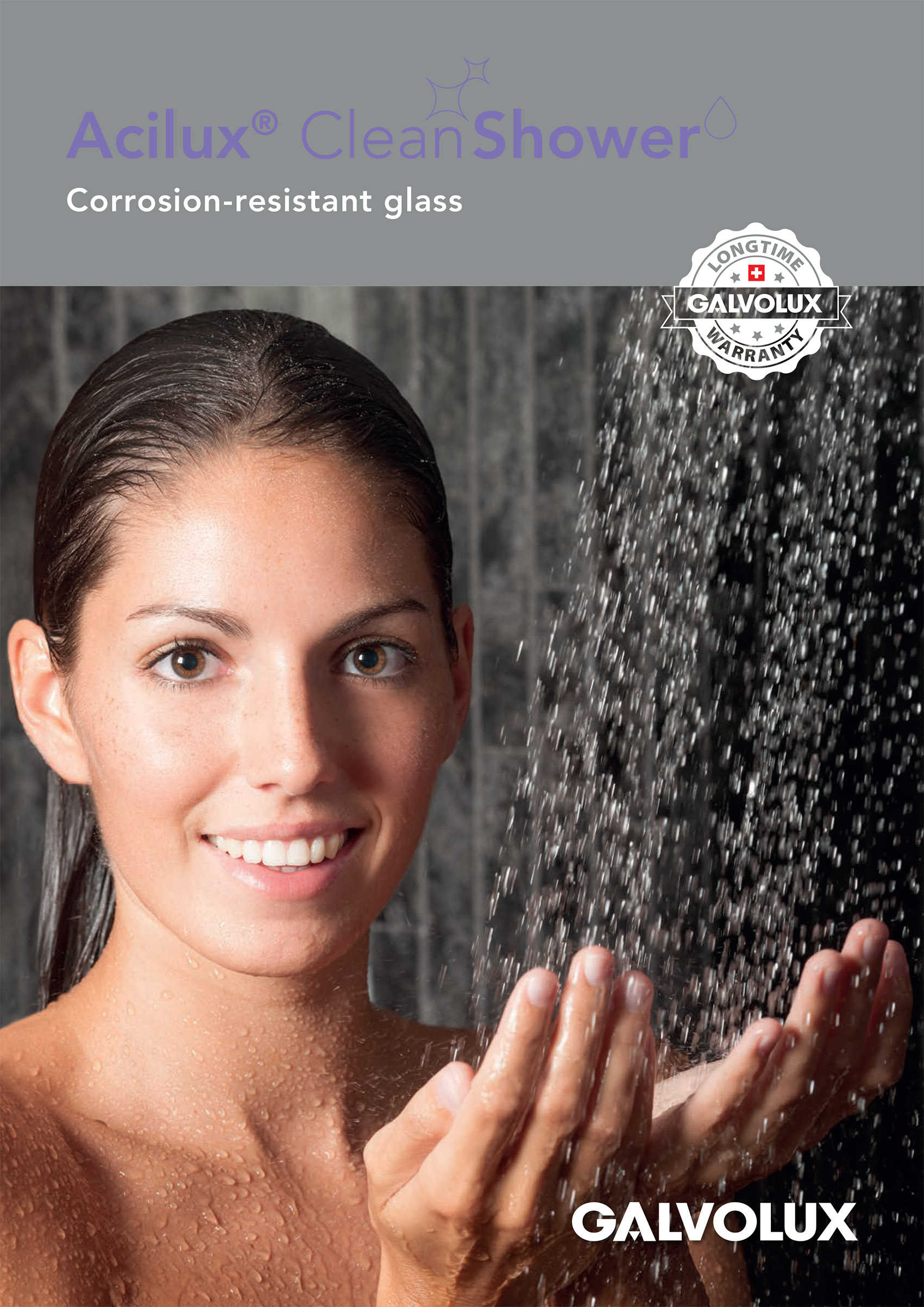 Acilux Clean shower®